Section 8 Housing Choice Vouchers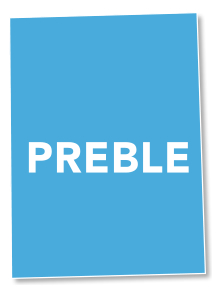 The Housing Choice Voucher (HCV) Program, also known as "Section 8", provides assistance for very low-income households (single or family), the elderly, and the disabled to afford decent, safe, and sanitary housing in the private market.
Participants who receive vouchers search for their own housing, which may include single-family homes, townhomes, duplexes, apartments, mobile homes, or even the family's present residence. Housing Choice Voucher assistance is portable anywhere in the United States, including Guam, Puerto Rico, Alaska, Hawaii, and the Virgin Islands.
Provided the housing they select meets the requirements of the program, the housing subsidy is paid to the landlord directly by the Housing Authority on behalf of the family.
Federal funds from the U.S. Department of Housing and Urban Development (HUD) are provided to the Housing Authority to administer the Housing Choice Voucher Program.
Eligibility Criteria: The Housing Authority is responsible for ensuring that every individual and family admitted to the Housing Choice Voucher (HCV) program meets all program eligibility requirements. This includes any individual approved to join the family after the family has been admitted to the program. The family must provide any information needed by the Housing Authority to confirm eligibility and determine the level of the family's assistance.
TO BE ELIGIBLE FOR THE HCV PROGRAM THE APPLICANT FAMILY MUST:
Qualify as a family defined by HUD and the Housing Authority, have income at or below HUD-specified income limits, qualify on the basis of citizenship or the eligible immigrant status of family members, provide social security number information for family members as required and consent to the Housing Authority's collection and use of family information as provided for in the  consent forms. The Housing Authority must determine that the current or past behavior of household members does not include activities that are prohibited by HUD or the Housing Authority.
PREBLE METROPOLITAN HOUSING AUTHORITY
308 EATON LEWISBURG ROAD ~ EATON, OHIO 45320
PHONE: 937-456-2800          •        Equal Housing Opportunity              •          FAX: 937-456-3164
Staff Contact Information:
PMHA Board Members:
Troy Maxel
Chair
Dave Haber
Member
Keith Carr
Vice Chair
Hope Tolle
Resident Member
Craig Moormeier
Member